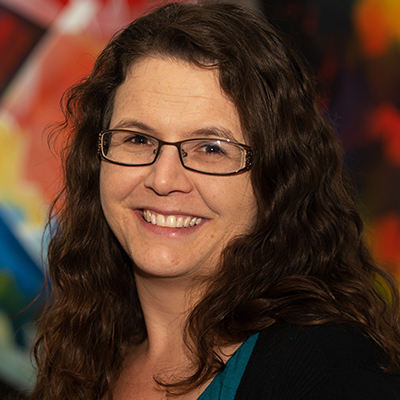 Title of keynote speech: The promises and pitfalls of personalised eLearning
Speaker: Dr Elizabeth FitzGerald
Affiliation: Institute of Educational Technology, The Open University, Milton Keynes, UK
Contact details: elizabeth.fitzgerald@open.ac.uk / https://iet.open.ac.uk/people/elizabeth.fitzgerald
Abstract:
Personalised learning has been around for decades, and never really seems to diminish in its appeal. To educators, its attraction is obvious and logical: we all know that our students learn differently – at different times, different speeds, and respond differently to teaching materials and course resources. To learners, especially where they are part of a larger cohort of students and may become 'lost' in the crowd, having a personalised learning experience that is tailored to their individual needs and should help them to reach their specific goals, is very desirable.
However, the field of personalised learning is not without its challenges. In this talk, we examine what is meant by personalised elearning, how it is enacted but also the problems inherent to this work. We consider pedagogical, technical and economic issues as well as considering the wider impact, not just on teachers and students but also at an institutional and even governmental level.
Biography:
Dr Liz FitzGerald is Senior Lecturer at The Open University and also a Senior Fellow of the Higher Education Academy. A leading figure in technology-enhanced learning, she has expertise in distance learning and teaching, and knowledge exchange and provides academic development in these areas as part of the OU's APD (Academic Professional Development) unit.
Her overarching research interests are concerned broadly with situated learning and sensemaking in educational technology. This has included research into mobile and location-based learning; the role of technology in changing or maintaining professional practice; and how personalisation in TEL can contribute to effective learning and teaching. She supervises doctoral students in a number of educational technology areas.
She has published over 50 articles to date, including co-authoring the prestigious 'Innovating Pedagogy' report series published by The Open University, and has received funding from EPSRC, EU Framework 7, Ordnance Survey and the College of Policing.