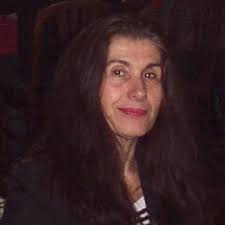 Title of keynote speech: TBA
Speaker: Dr. Ana I. Proykova
Affiliation: Faculty of Mathematics and Informatics (FMI) at Sofia University
Contact details: anap@phys.uni-sofia.bg
Abstract: TBA
Biography:
Dr. Ana I. Proykova, Doctor Habil, is a Full Professor for Atomic and Molecular Physics at the University of Sofia. She is also the Head of the High Performance Computing Laboratory at the Sofia Tech Park and the Science Director of the newly established Centre of Excellence "Universities for ScieNce, Informatics and Technologies in the e-Society – UNITe". In her professional career she has worked at universities around the world, including Belgium, Germany, Israel, Italy, the USA, Japan, Singapore, Taiwan and in the 1980s – the USSR. She has over 30 years of experience in the field of computational physics with achievements in phase transitions of low-dimensional systems, simulation techniques and data analysis. She coordinated the Work Package on Modeling and Simulation of the CoNanomet FP7 project; the WP Advancement in research e-infrastructure in the GATE H2020 project on Big Data for Smart Society. She leaded the projects "Parallel computations of processes in complex systems", Task-based Parallel Applications in Containers Platforms. She is a member of the International Advisory Committee of the EOSC-Nordic Project and the Cluster 4 (DIGITAL-INDUSTRY-SPACE) shadow committee of HORIZON EUROPE. She was a member of four European advisory groups (AG) for Horizon2020 WP, namely on the Future and Emerging Technologies, on Science With and For Society, on Gender, on International Cooperation. She is a member of the Program Committee on the Nanotechnologies, Advanced Materials, Advanced Manufacturing and Processing, and Biotechnology and a member of the Scientific Committee on Health, Environmental and Emerging Risks (SCHEER). She is the Chair of the ESFRI Strategic Working Group on Data, Computing and Digital Research Infrastructures and Bulgarian delegate in the ESFRI Forum.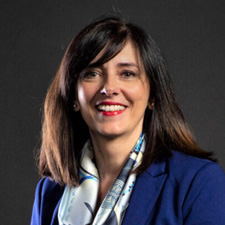 Title of keynote speech: TBA
Speaker: Prof. Dr. Blaženka Divjak
Affiliation: Faculty of Organization and Informatics at University of Zagreb
Contact details: blazenka.divjak@foi.unizg.hr
Abstract: TBA
Biography:
Prof. Dr. Blaženka Divjak holds a PhD in Mathematics from the University of Zagreb, Faculty of Science and Mathematics. She is a Full professor at the University of Zagreb, Faculty of Organization and Informatics. She has served as Vice-Rector for students and study programs at the University of Zagreb (2010-2014) and she was twice elected Vice-Dean for scientific work and international cooperation in the period 1999 – 2003 and 2007- 2010 at the Faculty of Organization and Informatics. She was the Croatian Minister for Science and Education from June, 2017 until July, 2020. She was leading four major reform processes since then: curricular reform of general education, reform of vocational education and training, enhancement of relevance of higher education and excellence of research. She was chairing EU Council of ministers for education and Council of ministers for research and space during the Croatian presidency from January 1, 2020. Until June 30, 2020. In that period, she led the process of adopting several Council conclusions (future teachers, future jobs, brain circulation etc.) as well as coordinating the EU response to the COVID-19 crises in education and research. In her previous duties, she was also a coordinator and a researcher in different national and international projects and networks (including FP7, Tempus, and Erasmus, IPA, Eureka, EUROLEARN networks, European Science Foundation). Her area of professional interest and expertise besides mathematics includes curriculum development, e-learning, assessment of learning outcomes, learning analytics, quality culture in higher education, strategic decision making in higher education, popularization of science, Bologna process, the social dimension of higher education etc. Prior to her current assignment, B. Divjak served as a president and a member of the various university, national and international committees and councils in the area of education and science. She is the author of 8 books and over 100 research papers in the field of mathematics, strategic planning in higher education and research, mathematical education, project management, higher education reform, curriculum development, learning analytics, e-learning and science communication.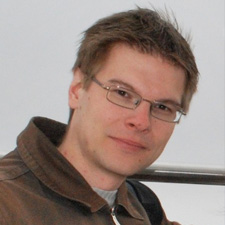 Title of keynote speech: TBA
Speaker: Ilkka Jormanainen
Affiliation: : Faculty of Science and Forestry at University of Eastern Finland
Contact details: ilkka.jormanainen@uef.fi
Abstract: TBA
Biography:
Ilkka Jormanainen is a senior researcher at the educational technology research group at the School of Computing (University of East Finland Joensuu campus) and Assistant Professor (Technologies for Learning and Development) at University of Turku. His major research fields are computational thinking, educational data mining, educational robotics, learning environments, technology education in K-12 settings, as well as ICT for development. He was leading "ICT for Education in Eritrea" project, funded by Finnish Ministry of Foreign Affairs through the HEI-ICI capacity building program and been involved in several EU initiatives, for example CONSTRUIT! and TACCLE3 (Erasmus+ KA2), as well as in eCraft2Learn H2020 projects. Ilkka Jormanainen has been playing an active role in development of the annual SciFest science and technology festival at Joensuu and also leading the festival for three years at the beginning of 2010s. He has gained teaching, research, and project administration experience from several international collaboration initiatives from number of European and African countries, for example Eritrea, South Africa, Nepal, Tanzania, Zambia, and Mozambique.