KEYNOTE SPEAKERS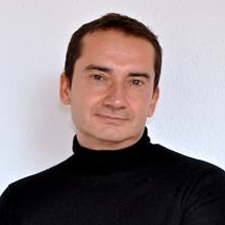 Title of keynote speech: Full Professor
Speaker: Francisco José GARCÍA-PEÑALVO
Affiliation: University of Salamanca (USAL), Department of Computer Science and Automation
Contact details: https://produccioncientifica.usal.es/investigadores/56361/detalle?lang=en
Title of keynote speech:Education and generative artificial intelligence. Open challenges, opportunities and risks in higher education
Abstract: In recent months, the intertwined narratives of education and artificial intelligence (AI) have gained remarkable momentum, framing dialogues on the future of learning and teaching [1]. The potency of generative artificial intelligence (GenAI) [2], particularly in higher education, offers a rich tableau of both promises and perils [3]. This keynote delves into the challenges, opportunities, and risks of such technologies within the ambit of higher education.
Between the most promised opportunities, we can underline:

– Personalised learning pathways: GenAI promises a paradigm shift from one-size-fits-all educational models. Analysing individual student data can generate customised learning materials and study plans catering to each learner's strengths, weaknesses, preferences, and pace.
– Assisting faculty: Educators can harness these technologies to generate lesson content, identify teaching materials gaps, and offer real-time feedback. This could revolutionise pedagogic strategies, making them more responsive and dynamic.
– Language translation and globalisation: Generative models can instantaneously translate academic materials into multiple languages, breaking down linguistic barriers and democratising access to knowledge.
However, risks are also presented in this new scenario, such as:
– Over-reliance on technology: The allure of AI might seduce institutions into diminishing the role of human educators. The intangible qualities of mentorship, inspiration, and human connection, which are pivotal in the learning process, might be overshadowed.
– Data privacy and security: With AI systems analysing student data to provide personalised learning experiences, concerns over data privacy emerge. How institutions store, process, and protect this data from breaches becomes paramount.
– Ethical dilemmas: The capacity of GenAI to create content poses questions about authorship, authenticity, and credibility. In academic research, for instance, discerning human-generated insights from AI-generated ones can be ethically murky.
Finally, higher education decision-makers need to accept AI and GenAI as a reality that now has a considerable impact in the education realm, with a special emphasis on universities. From the higher number of new challenges that universities must face, we put the focus on:
– Integration with existing systems: The seamless incorporation of AI into higher education's technological ecosystems can be intricate. Institutions must grapple with the logistics of technology adoption, ensuring compatibility and minimal disruption.
– Bias and representation: AI models are trained on vast amounts of data. If this data is skewed or biased, the AI's generative capabilities may inadvertently perpetuate or exacerbate existing prejudices, leading to non-inclusive or misrepresentative learning materials.
– Dependence on proprietary solutions: Large Language Models (LLM) have popularised AI in education with important applications such as ChatGPT or Bard. Universities know that the faculty and the students use these tools. However, the dependence of the third parties introduces ethical, security and privacy issues. The higher education institutions should join initiatives to build up their own models based on fine-tuned open-source LLMs.
– Depersonalisation of Learning: While AI can customise learning, there's a risk of reducing education to algorithmic interactions, side-lining the humanistic and relational dimensions of learning.

Conclusion: A call for thoughtful integration

The confluence of GenAI and higher education is undeniably transformative. It beckons an era where personalised, globally accessible, and highly efficient education might become the norm. However, this journey has challenges and risks that demand meticulous attention.
A balanced approach is vital for higher education to benefit from GenAI. Universities must be proactive, not just in harnessing the opportunities AI presents but in pre-emptively addressing its challenges. Ethical considerations [4], especially concerning bias, data privacy, the collaboration consortiums to create a set of safe fine-tuned models for higher education that will be part of their institutional technological ecosystems [5], and the potential depersonalisation of education, should be at the forefront of any AI integration strategy.
In essence, while generative AI stands as a formidable tool in the arsenal of higher education, its deployment must be thoughtful, ethical, and always in service of enhancing human-centric education, which must comply with universities' digital transformation strategies [6]. Only then can the true potential of this symbiotic relationship be fully realised.

Keywords: Education, Artificial Intelligence, Generative Artificial Intelligence, Higher Education

1 García-Peñalvo, F.J.: 'The perception of Artificial Intelligence in educational contexts after the launch of ChatGPT: Disruption or Panic?', Education in the Knowledge Society, 2023, 24
2 García-Peñalvo, F.J., and Vázquez-Ingelmo, A.: 'What do we mean by GenAI? A systematic mapping of the evolution, trends, and techniques involved in Generative AI', International Journal of Interactive Multimedia and Artificial Intelligence, 2023, In Press
3 García-Peñalvo, F.J., Llorens-Largo, F., and Vidal, J.: 'The new reality of education in the face of advances in generative artificial intelligence', RIED: Revista Iberoamericana de Educación a Distancia, 2024, 27, (1)
4 Flores-Vivar, J.M., and García-Peñalvo, F.J.: 'Reflections on the ethics, potential, and challenges of artificial intelligence in the framework of quality education (SDG4)', Comunicar, 2023, 31, (74), pp. 35-44
5 García-Peñalvo, F.J.: 'Ecosistemas tecnológicos universitarios', in Gómez, J. (Ed.): 'UNIVERSITIC 2017. Análisis de las TIC en las Universidades Españolas' (Crue Universidades Españolas, 2018), pp. 164-170
6 García-Peñalvo, F.J.: 'Digital Transformation in the Universities: Implications of the COVID-19 Pandemic', Education in the Knowledge Society, 2021, 22
Biography:
Francisco José García-Peñalvo is a Full Professor in the Department of Computer Science and Automation at the University of Salamanca (USAL), with four six-year periods of research, one six-year period of transferring and innovation, and five five-year periods of recognized teaching. He received the Gloria Begué Award for teaching excellence in 2019 and the Maria de Maeztu Award for research excellence in 2023. He was also a Distinguished Professor at the School of Humanities and Education at the Tecnológico de Monterrey, Mexico (2016-2018) and is a Researcher of International Impact at the Universidad Nacional San Agustín, Arequipa, Peru. Since 2006 he has been the head of the Research Group Recognized by the USAL GRIAL (research GRoup on InterAction and eLearning). This group is a Consolidated Research Unit of the Junta de Castilla y León Government (UIC 81). Included in the University of de Stanford's World's Top 2% Scientists list (2019, 2020, 2021, 2022). He has supervised 29 Ph.D. theses. He has been Vice-Dean of Innovation and New Technologies of the Faculty of Sciences of the USAL between 2004 and 2007 and Vice-Rector of Technological Innovation of this University between 2007 and 2009. He is currently the Deputy Director of the Research Institute for Educational Sciences (IUCE), the Rector's Delegate for Digital Learning and Teaching, and the Coordinator of the Doctorate Programme in Education in the Knowledge Society at USAL. He is Editor-in-Chief of the journals Education in the Knowledge Society and Journal of the Information Technology Research and Associate Editor of many journals, with a special mention to the journals IEEE Transactions on Learning Technologies, IEEE Access, Computers in Human Behavior, and Computers in Human Behavior Reports. He has published over 100 research papers in JCR SCIE/SSCI-indexed journals (58 Q1). For more detailed information on the publications, these are the public links to the profiles in Google Scholar (http://goo.gl/sDwrr0), WoS (https://www.webofscience.com/wos/author/record/D-5445-2013), Scopus https://www.scopus.com/authid/detail.uri?authorId=16031087300), and ORCID (http://orcid.org/0000-0001-9987-5584)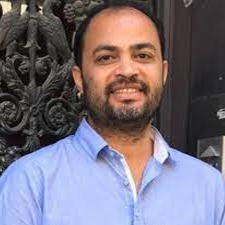 Title of keynote speech: Associate Professor
Speaker: Mohammed Saqr
Affiliation: University of Eastern Finland, School of Computing
Contact details: https://uefconnect.uef.fi/henkilo/mohamed.abdelgalil/
Title of keynote speech: The power of learners' individual differences
Abstract: The emphasis on the "self" or the "person" has been a central concept in several learning theories, methodologies, and approaches for decades and the literature is awash with notions of personalized, adaptive, and student-centered education. However, only recently, research has started to pay a long due attention to the "self" with appropriate methods. The recent emergence and expansion of methods that allow modeling individual differences and students' unique profiles has allowed new opportunities for research and applications. In particular, person-centered and specific methods aim to go beyond one-size-fits all and directly model and harness the power of differences across persons and groups. In doing so, unlocking individual differences paves the way for personalized, accurate, and precise education.
Biography:
Dr. Mohammed Saqr is an esteemed researcher and the leader of the Lab of Learning Analytics at the University of Eastern Finland's (UEF) School of Computing, which was according to Scopus, Europe's most productive learning analytics lab in 2021 and 2022. Prior to his current position at UEF, Dr. Saqr completed his doctoral studies in learning analytics at Stockholm University in Sweden. He furthered his academic career with a postdoctoral fellowship at the University of Paris in France, and holds the title of Docent in learning analytics from the University of Oulu in Finland.
Dr. Saqr's research is highly interdisciplinary, encompassing fields such as learning analytics, AI, big data, network science, science of science and medicine. His work has garnered numerous awards and accolades, including the distinction of receiving the Best Thesis Award for his outstanding PhD thesis, several international best papers research awards, and was selected for the University of Michigan Office of Academic Innovation fellowship. In recognition of his significant contributions to the field of Learning Analytics, Dr. Saqr was awarded the Europe Emerging Scholar Award by the Society of Learning Analytics Research (SOLAR) in 2023 for the "noteworthy research leading to significant knowledge and understanding of learning analytics and the impact of research on learning analytics application, adoption, and professional development in Europe."
Dr. Saqr's research has been supported by prestigious institutions including the Academy of Finland, where he serves as a Principal Investigator for Idiographic learning analytics, and the Swedish Research Council, where he holds the role of Co-Principal Investigator, as well as several other grants. He is on the editorial board of several prestigious academic journals such as Transactions of Learning Technologies, British journal of Education Technologies and Plos One. Dr. Saqr's current collaboration network includes Finland, Spain, Sweden, Germany, Serbia, Australia, France, Switzerland, UK, and USA and The Netherlands.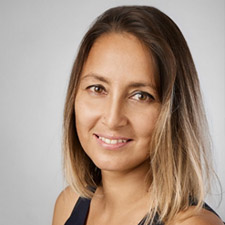 Speaker: Aleksandra Mudrinić Ribić
Affiliation: CARNET
Tema Emerging Digital Technologies – Impact on Formal Education
Abstract: In recent years, digital technology has become widely accessible in various areas of formal education. Still, the focus is on how these emerging digital technologies can contribute to teaching and learning processes, but also how meaningfully, responsibly, and critically implement AI and adaptive learning models to promote and support personalized learning models.

In recent years, digital technology has become widely accessible in various areas of formal education. However, the focus lies in exploring how these emerging digital technologies can contribute to enhancing teaching and learning processes. Additionally, it is important to consider how artificial intelligence (AI) and adaptive learning models can be meaningfully, responsibly, and critically implemented to promote and support personalized learning experiences. The implementation of digital technologies in education institutions has evolved beyond individual enthusiasm, shifting towards organized implementation on an institution-wide level, aligning with local and national policies. This underlines the necessity of defining a comprehensive concept that measures and evaluates the extent to which digital technology is integrated into the operations of educational institutions, thus providing a foundation for future investments. Moreover, national investments aimed at connecting and equipping educational institutions with modern digital technology, developing educational content in native languages, enhancing individuals' digital competences, and creating systems for data storage are pivotal for creating an environment conducive to adaptive learning models. These models have the potential to generate broad benefits. Understanding the principles of artificial intelligence, increasing awareness of its presence in daily life, and fostering proficiency in interacting with AI are fundamental aspects of both ongoing and forthcoming educational initiatives.

Furthermore, these initiatives also prioritize comprehending the effects of digital technologies on the well-being of children and young individuals.

The significance of a robust collaboration between national agencies, educational institutions, and the economy cannot be overstated. This collaboration is not just vital but imperative, as it serves as a catalyst for sustainable growth and innovation. In alignment with the previous discussion, my presentation I will examine specific outcomes of various Croatian national programmes and projects that have been implemented within the last decade. These initiatives highlight the evolving landscape of digital integration in education and underscore the importance of well-structured strategies.

Furthermore, I will also discuss upcoming initiatives, offering a comprehensive perspective on the past and the promising future of digital transformation in education.
Biography:
Aleksandra Mudrinić Ribić graduated in mathematics and informatics at the Department of Mathematics, the University of J.J. Strossmayer in Osijek. After completing her studies, she worked as a professor of mathematics and informatics for three years. Her professional career began in 2005 in CARNET. Since then she has been working on the use of digital technology in education.
She is the leader of the "Schools 2.0" project, which in 2013 was selected and awarded for one of the three most innovative initiatives in the category of Initiative for the Education and Research of the European Prize for Innovation in Public Administration.
Since 2013, she has been leading the E-learning Support Service responsible for the development and implementation of educational programs and digital educational materials in order to improve the digital competence of educators. She is involved in the design and implementation of national and European transformation projects and programs with a focus on supporting lifelong learning, technology and its use in the learning and teaching process, as well as raising the awareness and strengthening the competence of key stakeholders.
In July 2021, she was appointed Deputy CEO for Education Support.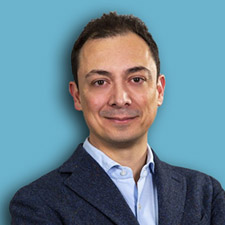 Title of keynote speech: : Rector and full professor
Speaker: Pierpaololo Limone
Affiliation: UNIPEGASO UNIVERSITY
Title of keynote speech: "Future scenarios in e-learning"
Biography:
RECTOR OF THE UNIPEGASO UNIVERSITY AND FULL PROFESSOR
Full Professor of Developmental and Educational Psychology. His research activity is focused on designing effective learning experiences, innovative instructional technologies, and immersive serious games. PI of many international projects, co-founder of the national PhD programme in learning sciences and of the largest Italian Mooc platform. Former rector of the University of Foggia, founder of the Italian society for research on media education (SIREM).